When children learn that they will be getting braces or Invisalign, they often feel anxious about several issues, such as whether the treatment process will be painful or if they will be the only child in their class to have braces. Children can also become frustrated when they learn about what they can and cannot eat with their braces and how they need to relearn the process of brushing and flossing their teeth. Usually, kids are simply afraid of the unknown and as parents, you can assist your child in reducing their anxiety by helping them understand what to expect during this process. We recommend:
Learn All About Braces and Invisalign Together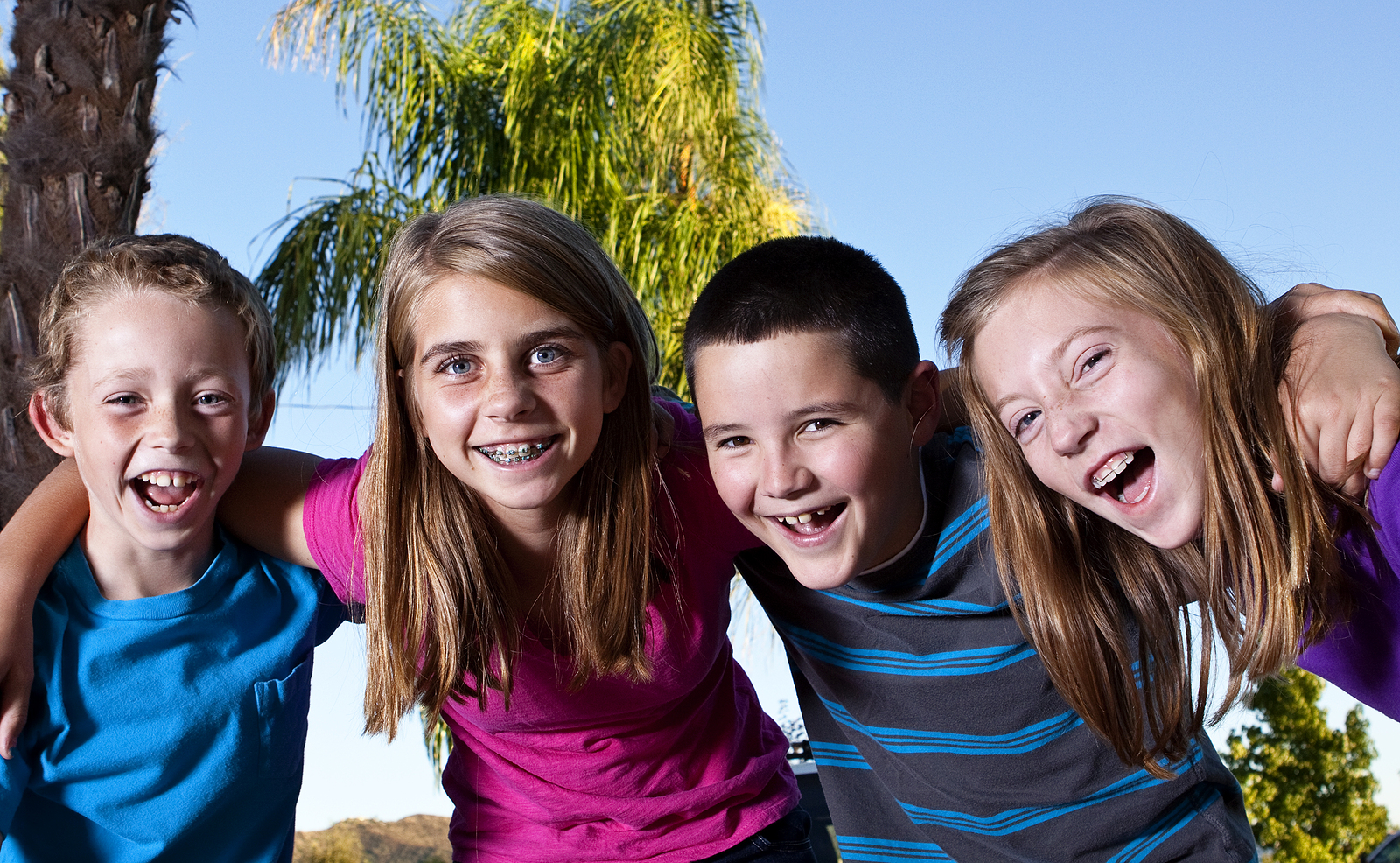 Many children and parents feel overwhelmed at the start of the orthodontic treatment process and it is helpful for both of you to learn as much as possible about what to expect before it begins. Work together to research how your child's life will change so that there are no big surprises or upsets later on. Discover together what foods they will be able to continue to enjoy and identify those that will be put on hold until after the treatment process has been completed. Also, be sure to determine if there are any activities that will need to be postponed during this time period. Having facts and information allows everyone to thrive while the child is in orthodontic care.
Remind Children That They Are Not the Only One With Braces
Often children don't want braces or Invisalign because they believe that they are the only person in their class or friend group that is going through this process. Between 45 and 75% of children need braces to address functional or cosmetic issues so the chances are high that your child already knows a friend or classmate who is going through this treatment process. Some children find it helpful to identify specific people in their life who have braces or Invisalign to help them appreciate that they are not alone. Doing this can make them become more comfortable with the idea of getting braces and appreciate that the treatment can be a positive experience.
Stock the Fridge with Soft Foods
Adjusting eating habits while wearing braces or Invisalign is one of the biggest challenges for children. Before the braces come on know which foods should be avoided and remove them from your kitchen. This includes sticky, hard, crunch, and chewy foods, or anything that you need to bite into such as apples, raw carrots, and corn on the cob. Be prepared by stocking up on braces-friendly foods, such as yogurt, soft fruit, soups, steamed vegetables, and ice cream. These soft foods are perfect for people with braces because they're easy to chew and won't get caught in your child's braces.
Be Proactive in Managing Discomfort
Children can experience discomfort during orthodontic treatment as their teeth shift into their desired position and those with braces can experience irritation to their lips and the inside of their mouths. Be prepared by stocking up on orthodontic wax and mild pain killers so that you can minimize this discomfort quickly. We also recommend having children take child-safe medication, such as Advil, before getting their braces tightened or when they are switching to a new set of aligners. This proactive step will help your child have a more positive orthodontic experience and encourage them to stay the course.
Focus on the End Goal
Children tend to be impatient and waiting for the conclusion of their orthodontic treatment is no different. Depending on their treatment plan, your child may have many months and during this time it is easy for them to abandon the oral hygiene habits that they need to maintain to keep their teeth healthy and their progress on track. Help your child focus on the outcome and encourage them to stay on track with their orthodontist's goals. Time will pass and soon they will be able to smile with confidence.
At DeDomenico Orthodontics, we understand the challenges that children and their parents face when beginning orthodontic treatment. We are always here to help by answering questions and providing information so that your child will know what to expect and are able to stay on track for a successful outcome. If you would like to learn more about our pediatric or adult orthodontic treatment options, please contact our office at (813)961-1313 to schedule an initial appointment.
We have four convenient locations in Tampa, Lutz and Brooksville and also have a Virtual Initial Consultation option. We hope to see you soon.