At DeDomenico Orthodontics we understand the needs of families, and provide teeth-straightening services for everyone from children to teens and adults. Our father/son practice, combined with our team of supportive caregivers, assures that you will achieve your best smile.
Today, you have many choices in style, type, and even color of braces. DeDomenico Orthodontics offers a full range of options, including:
Metal Braces
Clear Braces
In-Ovation R
Speed
SimpliClear
We are also a Certified Tampa, FL, Invisalign® Preferred Provider and are proud to offer this unique teeth-straightening system to our teen and adult patients. Many parents bring their children to our office for treatment and leave with an Invisalign® program of their own.
Proud Sponsors of Hernando High School Leopard Baseball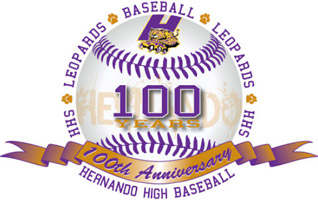 Once you and the doctor have selected the best option for your needs, we create a care plan to help assure that you achieve the best possible outcome within a manageable timeframe. Throughout each phase of the treatment process you will know exactly what is happening and the homecare steps needed to have a successful outcome.
Our Brooksville location conveniently serves patients of South Brookville and Brookridge. Many of our younger patients attend areas schools, including:
For more information or a free consultant, please call our office at (352) 796-9911.
Find Us
DeDomenico Orthodontist
650 W Jefferson St
Brooksville, FL34601
Hours
Phone
(352) 796-9911